Riverside Outpatient Surgery Center
Thank you for choosing the Riverside Outpatient Surgery Center. We hope the information provided on our web site will help you know what to expect before, during and after your surgery.
ONLINE PATIENT SURGERY REGISTRATION
Our patients can now complete surgery pre-registration easily online! Completing the form is very simple and should take you 10-15 minutes. You will need your insurance and medication information ready. Register for your surgery and save time. Plus we will send you directions to our center based on your home address.
Be sure to have the following information available before starting:
The names, addresses and phone numbers of your physicians.
A list of all medications you are taking, their dosage and frequency.
A list of surgical procedures you have had.
The name of the surgeon who will be performing your upcoming procedure.
Riverside Outpatient Surgery Center
Featured physician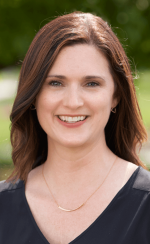 SCHEDULING AND OTHER IMPORTANT INFORMATION
Your physician's office will schedule your surgery and inform you of the date and time. If you should become ill at the time of your surgery (such as a cold, sore throat, fever, etc.) or if you think you are pregnant, please notify your physician and/or contact our surgery center at (614)442-6515.
PARKING
Parking is free, convenient and handicap-accessible.
SMOKING
The Surgery Center is a non-smoking environment. We advise that you not smoke the day of surgery since it could effect your recovery from anesthesia.